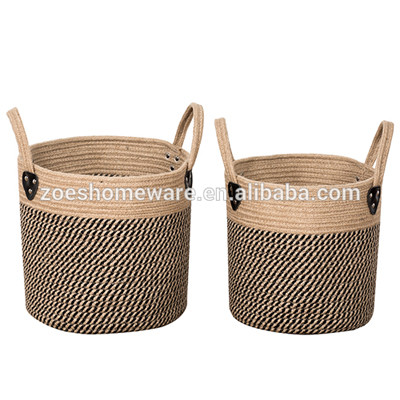 Set Of 2 Pack Basket Flower Pots Planter For Plants, Storage, Crafts
Description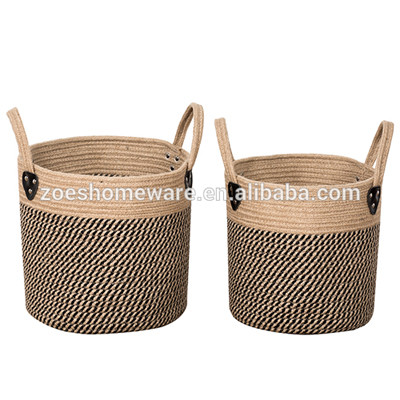 Set Of 2 Pack Basket Flower Pots Planter For Plants, Storage, Crafts

Item no.: JT2828/JT2526
Product size: 9.8"X10.2"/11"X11"
Material: fabric,jute rope
Color: multiMetal
Packaging: polybag
Product feature:
1. Large Capacity: The whole laundry bag measures 25
x25cm. Large capacity, laundry bag can hold up to 2 standard size loads of laundry.
2. Large & Folding: Larger than normal clothes bag which can storage whole family dirty clothes. Light in weight and can be folded to small size for easy carry.
3. Multiple Use: It can be used as laundry tote or storage bag for in bathroom, dormitory, laundry room for many different stuff such as toy, shoes, books, snack.