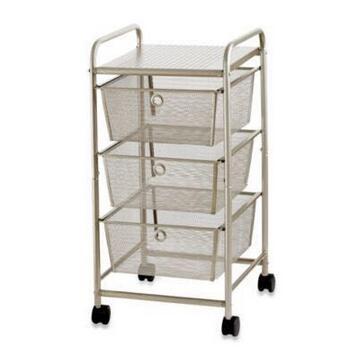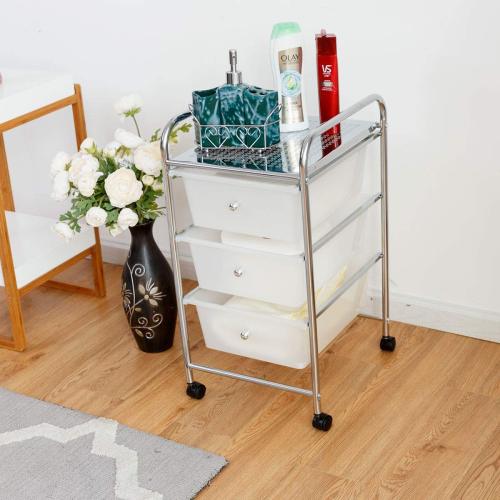 3 Drawer Storage Organizer Rolling Cart with Handles and Board
Description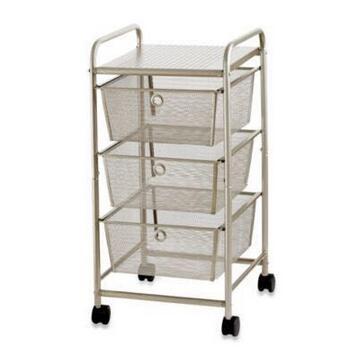 3 Drawer Storage Organizer Rolling Cart with Handles and Board
Item no.: STC204
Product size: 34x41x71cm
Material: metal
Color: white
Packaging: brown box+color poster
Product feature:
1. Large Capacity: The whole storage organizer rolling cart measures 34x41x71 cm. Large capacity.Three drawers offer you ample space to store and classify your stuff.
2.Save your Space: Drawers can be easily removed from the shelf for single use if you need.Easy to clean drawers, making it ideal for bathroom, crafts and kid supplies.
3.Easy to Move: Includes 4 heavy duty wheels; 2 locking for extra stability.Small round handle on each drawer is convenient for you to pull out or push in drawers.
4.Durable: The whole shelf is constructed of chrome steel which maintains anti-rust and long lasting. The cart shelf is also solid and strong enough to support all stuff you put on it.
5. Multi Purpose: Perfect solution for storage and organization for home, college dorm rooms , classrooms and offices.
6. Useful Handle & Mesh Top: Two top handles bring much convenience to move the drawer cart. Mesh top can serve as a perfect table top for storing or displaying any stuff you want.