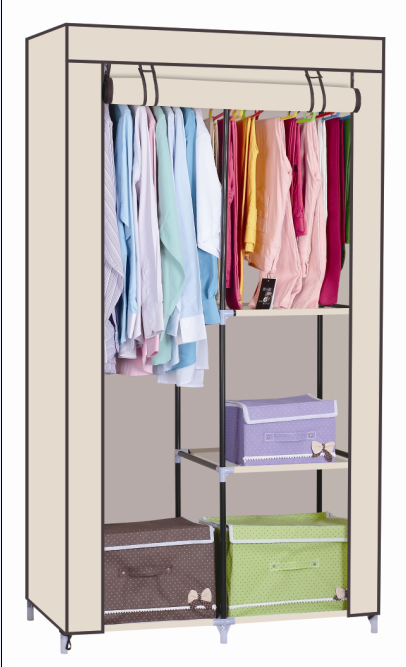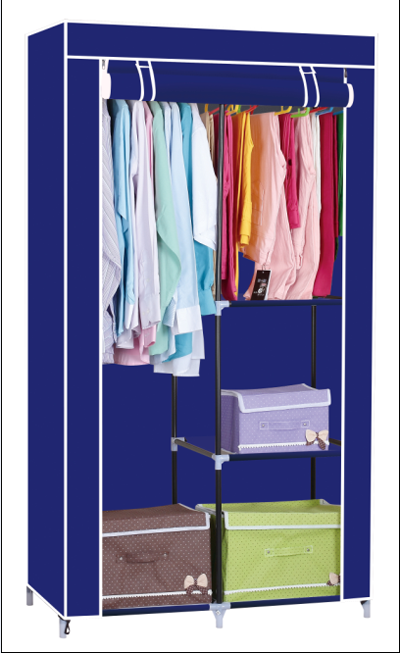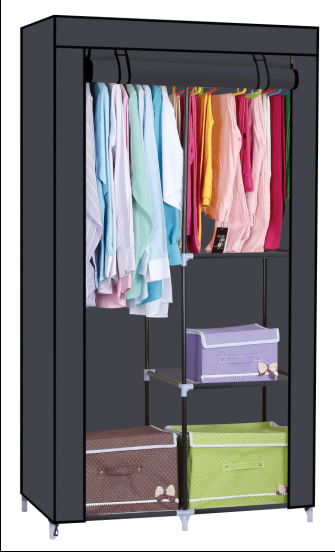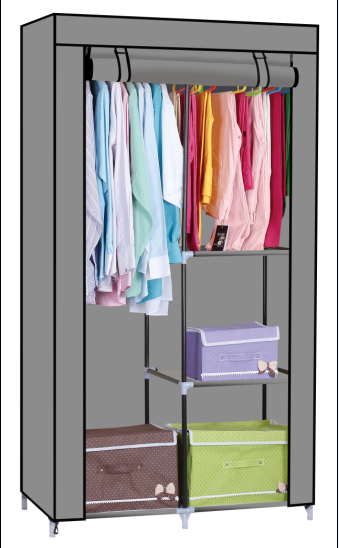 Custom Amoires Bedroom Roll-up door Portable Non-woven Fabric Storage Wardrobe Furniture
Item specifics
Color

blue/creamy white/dark grey/light grey
Product Size

metal+plastic+fabric
Material

88x45x160cm
Description
Non-woven Fabric Wardrobe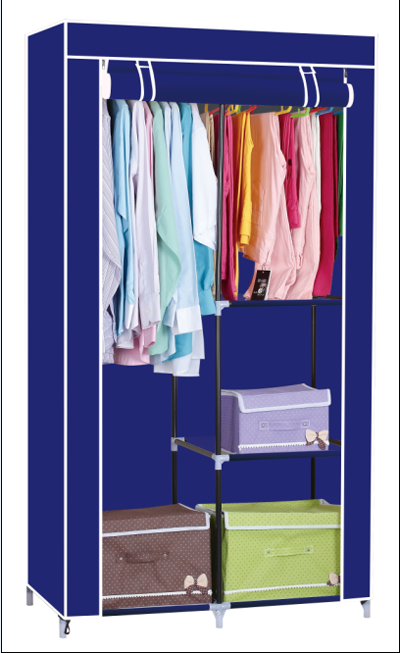 Custom Amoires Bedroom Roll-up door Portable Non-woven Fabric Storage Wardrobe Furniture

Item no.: SWB8002
Product size: 88x45x160cm
Material: metal+plastic+fabric
Color: blue/creamy white/dark grey/light grey
Packaging: color box
Product feature:
1. Expansion Size: Size 88L x 45 W x160 H, which makes it ideal for organizing your small room and providing you with a wonderful living space.
2. Easy to Assemble: The wardrobe is easy to assemble. Its structure is not complicated, please make sure that all the accessories are pressed down.
3. Solid Structure: The main body of the wardrobe is made of high quality steel and PP plastic connectors, which are made of strong support and can bear a large weight without bending.
4. High quality: Waterproof and durable fabric layer, high quality non-woven cloth around the wardrobe, meet your storage needs for a long time.The sealed dust cover keeps things away from dust and is easy to clean.
5. Multi-function: The portable closet has many functions, can be placed clothes, dolls, toys, boxes or shoes, such as side pockets that can be used for umbrella, socks and other accessories and other sundry, portable lockers will make your room more clean and comfortable.