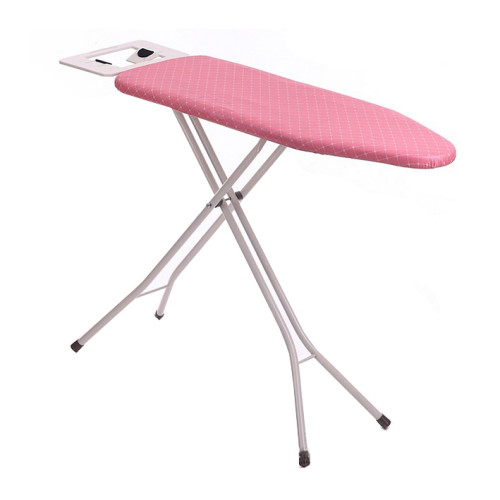 Cotton Cover Ironing Board with H Leg
Description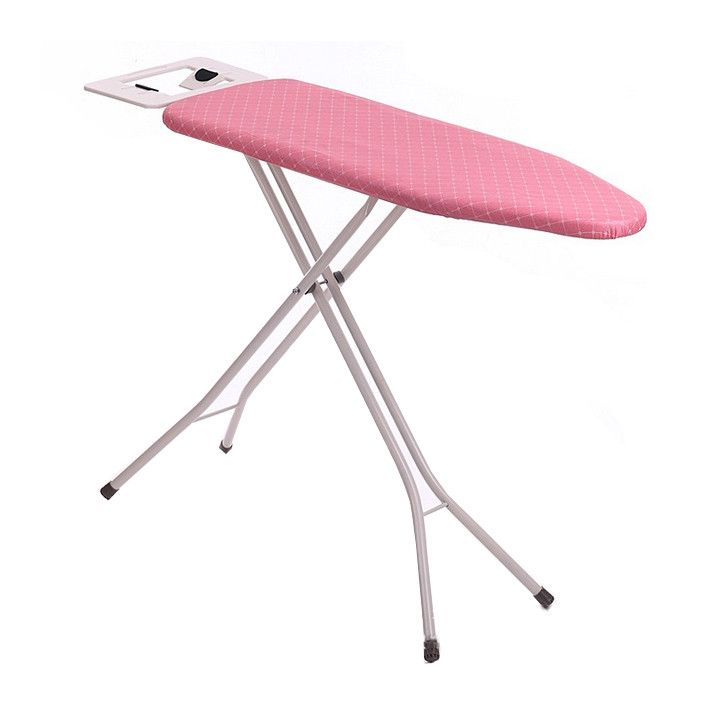 Cotton Cover Ironing Board with H Leg

Item no.: ST102H
Product size: 90x30cm/110x30cm/
122x38cm/137x38cm
Material: steel+cotton
Color: pink
Packaging: shrink wrap+color lable
Product feature:
1. Four Steel Leg Foundation: Four sturdy and durable metal legs provided superior stability while ironing and the non-skid feet protect your tile or wood flooring.
2. Cotton Cover: A smooth cotton cover with pad allows your iron to glide across your garments and leave them wrinkle free.
3. Adjustable Height: Conveniently adjusts to any height. You can adjust to your comfort.
4. Sturdy Construction: Sturdy powder-coated metal frame for added stability,curved foot and H legs increases stability by 30% over a basic T-leg ironing board. Ideal for both household and industrial use.