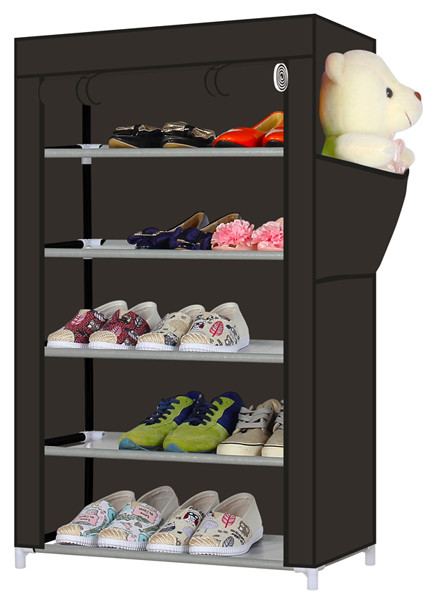 5 Tier Shoe Rack with Non-woven Fabric Cover
Description
Non-woven Fabric Shoe Rack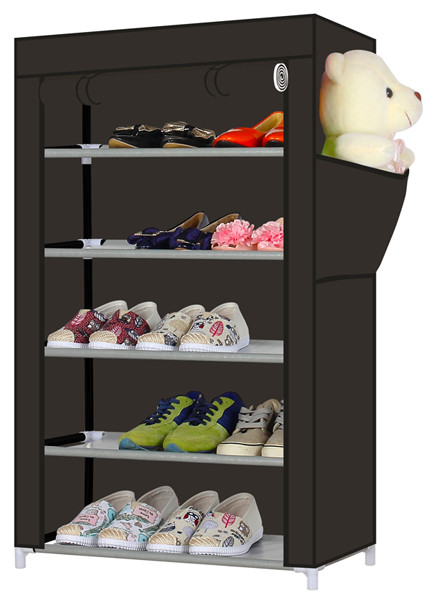 5 Tier Shoe Rack with Non-woven Fabric Cover
Product size: 60x30x80cm
Material: metal+plastic+non-woven fabric
Color: black
Packaging: color box
1. Sturdy Structure: Made of selected powder-coated metal tubes, non-woven fabric cover,water-proof fabric tiers, and plastic connectors. And the diameter of metal tubes is strengthened to 16mm, this 5 tier shoe rack well meet your long-term storage demand.
2. Ample Storage Space: This 10-tier durable shoe rack can well store around 30 pairs of shoes. And the shelves can also store scattered folded clothes, hats, yarn to well organize your entryway, patio, foyer, garage, living room, bedroom etc.
3. Convenient to use: The zipper closure fabric cover keeps your shoes away from dust and unviewable. It is also very easy to clean the water-proof fabric tiers. Without occupying too much space,its great dimension makes it perfect for organizing your small living rooms, bedrooms, entryway, walk-in closet and more.
4. Multi Functional: Add great organization and reduce shoe clutter while being elegant at the same time.The height making it perfect for the storage of regular sneakers, heels or flats. You can remove the layers to fit tall boots and high heels etc.And use the leftover pieces to make a mini-shelf for slippers and so on.
5. Easy Assembly: This shoe rack with cover requires no tools to assemble, so you can do it yourself within minutes by just following the instructions.